About World Centre, Inc.
The purpose of World Centre, Inc. is to encourage business people to reach their peak performance by discovering and deploying effective tools, and adding value to themselves and the economy of which they are an integral part.
Historical Background
Several years ago there were a few investment banker and securities broker specialists that were struck by the potential magnitude of the developing World Wide Web. They teamed up with some local programmers to devise a method by which they could offer FREE INFORMATION about investments and financial services for anyone interested. This information would be regularly updated and free-flowing, sponsored by companies and individuals that make up the financial services industry. The name of the company was "Investors Centre" - and the British spelling of the word "Centre" was purposefully chose as a reminder of the global reach of the internet.
During the development of the Investors Centre website, two things became quickly apparent. First, the techniques and procedures for delivering and maintaining this information was readily transferable beyond the financial services industry. Secondly, the magnitude of information available and desirable to make such a site (centre) valuable to a browser would require a software solution that went beyond the html limits of the time.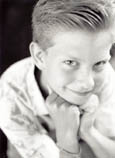 The result of countless revisions of the business plan was World Centre, a virtual web server that hosts and supports the internet presence of businesses and individuals. As you look at the web sites represented by our client list, you will find that there is an interesting blend between uniformity and creativity. The goal is communication - about a product, service, or company background.
Special Abilities
World Centre is committed to providing cutting edge technology to businesses and individuals for their web presence. But more than that, we fill the important niche of being able to communicate between two diverse worlds - the black and white of the business owner on the one hand, and the bits and bytes of the computer world on the other. By translating between the two, better use of the capabilities of the computer are delivered to the unsuspecting customer. As a visitor to our site, you are encouraged to contact any customer to confirm that their expectations were exceeded by World Centre's performance.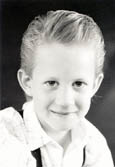 As the internet has developed and matured it has become easier to create and manage a website. This is a great advantage for a business owner. No longer will you be taken hostage by a high priced graphics or advertising company. No longer are you subject to the time delays of volunteer help from well intentioned, part-time web designers trying to build a portfolio. Now, you can and should take control of your internet presence and incorporate it into your marketing strategy and business plan.
Uniquely Qualified
A background in the financial services industry has given an experience base that is wider and richer than most internet marketing specialists have. There are pragmatic considerations in every business decision. We call this the search for value.
The internet is a really great tool for business. But like any great tool, the real value comes in using it well. Experience our Marketing Consulting, and you will begin to see why this tool is one that can't be ignored.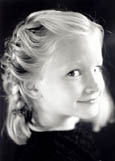 Our Intent
The intent of World Centre has always been to enhance good and not promote evil. For that reason, we are careful to monitor the content of our customer's pages. Although it has never happened, should a dispute ever arise over the acceptability of material (graphic or text), we reserve the right to refer the customer to another carrier. We're not trying to be the censors for the entire internet - we just want to keep our little corner tidy. :-)
Find Out More
Contact World Centre, Inc. to discuss your project and business plan. There might be a way to turbo-charge your business with the internet.

Oh, you want to know who these kids are? They're mine. Take after their mother. Pretty much all grown up now, but weren't they cute?